I posted my goals for 2018 back in January and now it is time for a check-up to see how it is going so far this year.  If I didn't put any notes next to things, it means I haven't worked on it yet.
Personal Goals:
::Memorize Philippians 1:12-30
::Review 5 old verses per week (starting week of Jan 7th) – I am behind on this one but working on catching up.  I am going to try to make a specific day of the week my day for really focusing on review and adding the Philippians passage mentioned above.
::Read & study 6 books of the Bible throughout the year – I'm studying books of the Bible right now, similarly to how I read books in general:  I am reading a few at a time!  Right now, I'm plodding slowly through Ecclesiastes (a study through my church), James, Romans (a Bible study I just finished today), and Psalms (which I am reading a little bit at a time throughout the entire year).
::Outing once-a-month with just Dryden and I or just Addie & I – Addie and I went on a short girls' shopping trip in February.  It was fun to spend some quality time with her.  She actually really missed her sister while we were out and kept asking for her.  So sweet.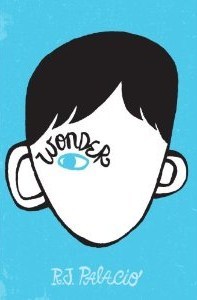 ::Read 6 books – I finished my first book at the beginning of February:  Wonder by R.J. Palacio.  Now I'm in the middle of Humble Roots by Hannah Anderson, Culture Making by Andy Crouch, and Different by Sally Clarkson and Nathan Clarkson.   See?  I told you I have trouble sticking to just one book at a time.
::Make some sort of printout of all the verses Dryden AND the girls have memorized or studied so far – I've started typing this out, just need to tweak some things.
::Songwriting goals: write more children's songs, write a song about being a mom, finish silly story song, write or co-write a song on "We don't know what to do but our eyes are on You," write song for Easter, write song about Eric the fish dying – I picked out a tune on piano for a song about being a mom, had my first co-writing session (since high school!) last night (so, yes, technically, we are in March now), and thought through the layout of how I would like my Easter song to go.  I'd better get cracking on that one if I want it done by THIS Easter. 🙂
::Blog regularly and have FUN with it without thinking about QUANTITY of posts – I would say I have successfully done this so far this year, though I always wish I could give more time to it.  I enjoy the outlet that writing is and would like to write more posts on the homemaking side of things. 
::Host a backyard concert again – Dates are being thrown around for our second annual backyard concert and I am really excited about how some ideas and people are coming together this time around!
::Host a private concert that will fund part of my way to Hutchmoot
::Attend Hutchmoot/Get involved with the Rabbit Room – I've been spending a lot of time on the Rabbit Room and I really love it.  I've found a lot of great articles on there and been inspired by a lot of things I've listened to or read.  AND I bought a ticket to Hutchmoot.  Oftentimes, committing to something like this is followed by a season of doubt:  What am I doing?  Do I really want to go to this?  Why?  But more than I am doubtful, I am hopeful and really excited about this venture and I hope to do my best to soak it all in and try to learn from the community around me while I am down in Tennessee.  I'm so thankful I have a supportive husband who told me to go for it and not only WANTS me to go, but is also going to hang with our three kids while I am gone.
::Familiarize myself with SoundCloud
::Get physically in shape to do a 50 mile bike ride and ride the Capital Trail with Seth
::House stuff: accomplish TWELVE of the tasks on the House Projects List
::Join Facebook again AND jointly be intentional with 5 specific friendships – check, check.
::Take a FREE photography class
::Print all Pinterest recipes that I like
::Whittle down and condense the recipe box/books I have prior to adding Pinterest recipes
Goals to accomplish with Seth:
::Date out once-a-month (at least) – We got away on a nice date a couple weeks ago, had soup on a cold, rainy night and browsed a few stores (which is SUPER fun to do when we don't have our kids in tow!)
::Write a will
::Invest $ for Maryna
::Spend according to prewritten budget 2 weeks in a row = buy ice cream reward! Finally, we stuck to it for 2 weeks in a row.  We are definitely learning some things that we can be better about.
::Spend according to prewritten budget 6 weeks in a row = couples' massage reward!
::Make travel plans for throughout the year
::Put X amount into savings for next house as well as an annual insurance payment
::Have each family in our Community Group over throughout 2018 for dinner or dessert.